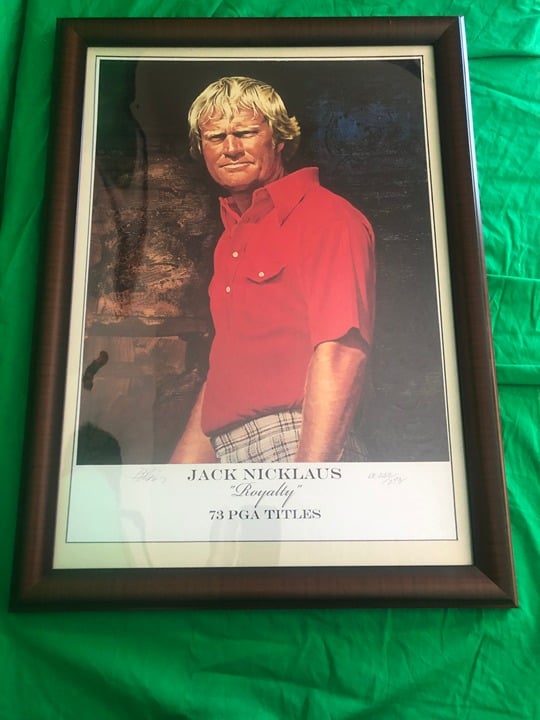 Jack Nicklaus Royalty Lithograph FN5913
Sports & outdoors / Golf / Other
$35.00
$79.00
44% OFF
Promotion 1 Day Only
Main Features & Information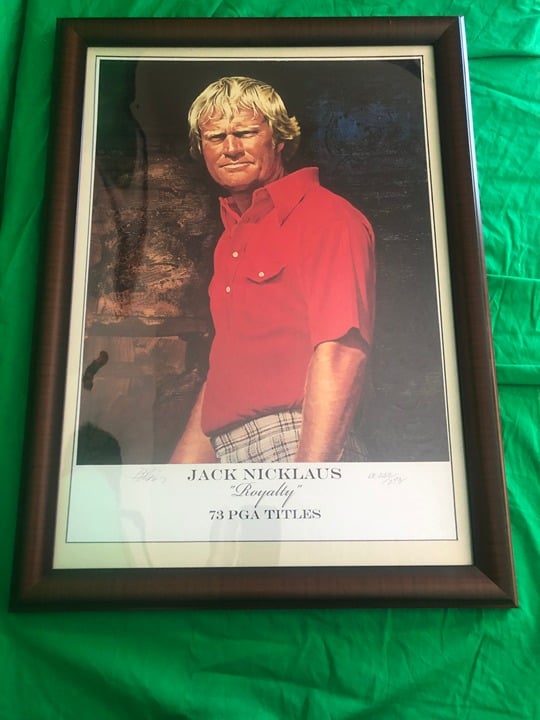 Drawn, signed and numbered by David Kilmer
David is a renown artist who was selected for the book '200 years of American Illustration' as one of the top artists of the last 200 years.
David is one of the most decorated artists of our time with 11 New York Society of Illustrator awards, considered the 'academy award' of the art world. With also being one of the go to artists for the PGA Tour for years and painted many posters including the Byron Nelson this piece is rare and a total go to for any golf enthusiast man cave.
Jack Nicklaus Royalty Lithograph FN5913